Mugshot: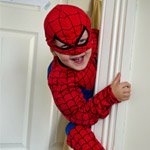 Super Hero Alias:
Volt
Superpower/Mutation:
Electricty Manipulation
Hometown/Planet:
Planet Vegeta
Position you are applying for:
–
List any relevant skills to heroic duties:
I'll off anyone for money
Q1 a. a blind old lady needed to cross the street?:
Help her in exchange for $100 or a frozen yogurt coupon
Q2 c. you gained access to time travel?:
Save Tony Stark
Which of the following situations would you be comfortable in?:
a. Intensive bootcamp training
b. Jumping out of planes
c. Life-threatening situations
e. Making difficult moral decisions
f. Combat triage
i. Safely driving a get-away vehicle
Deadpool Trivia Quiz Result
Unknown
Status
✔️ Accepted for the Position: Snake Milker
Reason
Most impressive application so far.