In this series I would like to shine the Spotlight on special people or groups around me that deserve some form of praise. I want to give credit where credit is due. As a cosplayer I've been privileged to meet so many amazing people that most of us don't notice at all. Other cosplayers, photographers, film makers, artists, kind souls and outstanding talent.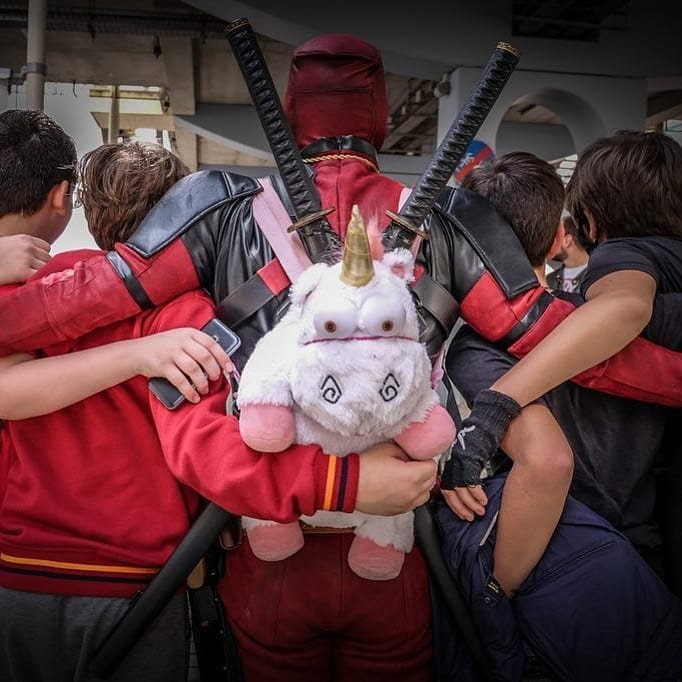 🎨 Artist Alley
I'm no artist myself but I can see one when I see one. Learn about them in my 🎨 Artist Alley where I shine a bright Spotlight on their face. Just takes a cell phone and a turned on Flashlight.
🎭 Cosplay Main Stage
Welcome to the 🎭 Cosplay Main Stage where you will get to know something about other amazing cosplayers I met.
❌-Force Trainee
You always dreamt of being a ❌-Force Trainee, right? That's every Teenage Mutant Ninja Turtle's dream as well! What a coincedence. This must be your lucky day then! Give me a virtual high five. The following link will take you straight to where you always wanted to be. In the X-Force headquarter application centre for new trainees and returning ones. X-Force needs a strong presence like you so get your number at the front desk and wait until they call it so you can have a direct talk with one of our imaginary smoking hot assisstants. Bureaucracy just takes a while get used it, kid. You want to skip the line? That's the spirit! Apply 👉 here 👈 instead now! Same process, less imaginary barriers to keep you from fullfilling your dream. I wish you good luck, not that you need it but that's what every good recruiter tells you, right?
May the Force be with you! Remember, only the Dark Side has cookies.