Have you ever wondered what it would feel like behind the mask? What it would feel like wearing the red suit? Have you ever thought about how the person behind the mask looks like? How much money the gear costs? What happened behind the camera?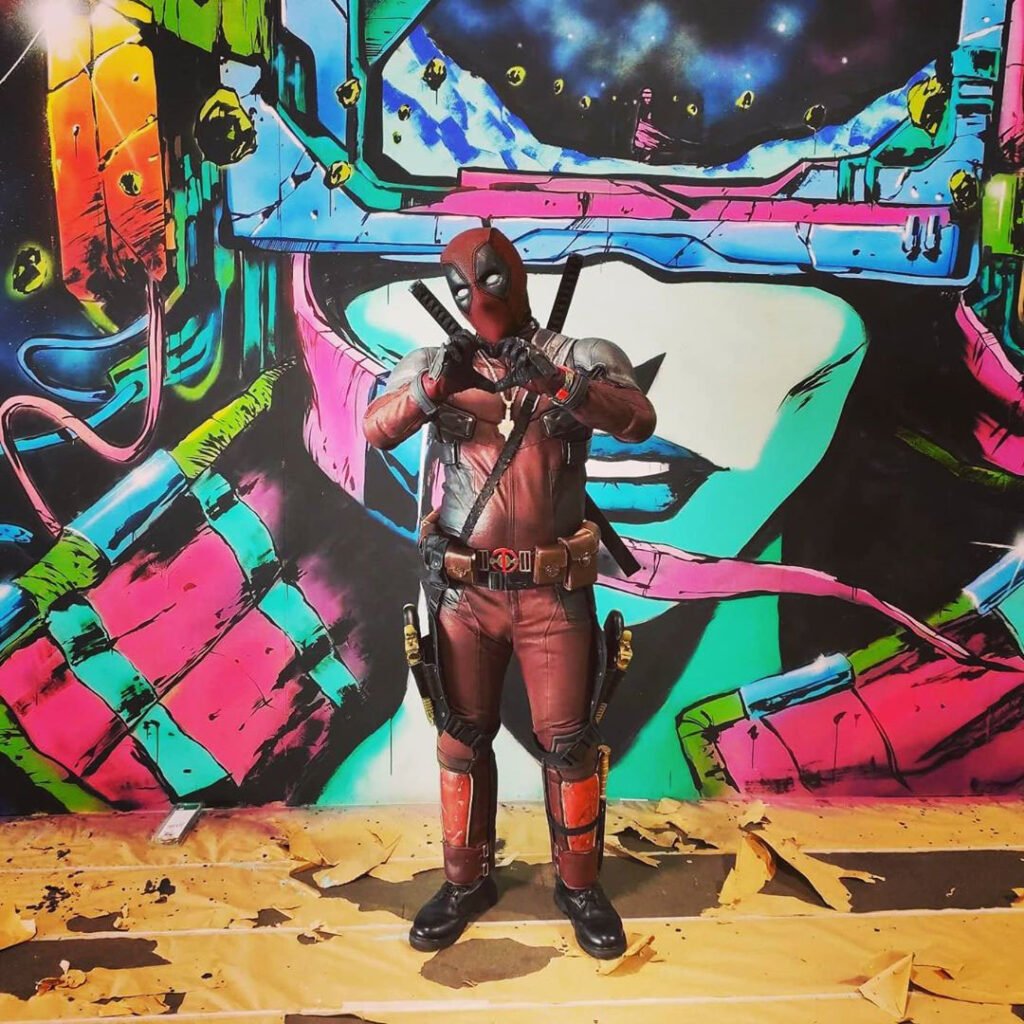 Welcome to this series. I'm glad you have found your way here checking out my Deadpool Cosplay.
🤡 Behind the Mask
In 🤡 Behind the Mask I will share with you my perspective on being a Maximum Effort Deadpool Cosplayer. A glimpse behind the scenes on the sheer insanity of being a flawed super hero, the full experience, the bright spotlight, the harsh reality behind the iron curtain and the normality inbetween when the mask goes off.
In this series I will try and give you a personal perspective on all facettes of being a cosplayer.
My upcoming Behind the Mask blog posts will cover topics like
What it feels like to be a Deadpool Cosplayer
Struggles of being a Cosplayer
Benefits of being a Cosplayer
How much it costs being a Cosplayer
Fun or weird stories and experiences
Cosplaying across different countries and cultures
How I started cosplaying
and many more topics
💩 Poopers
Have you ever heard of Bloopers? I call them 💩 Poopers. Every movie has many of them. My life has even more. Situations that were caught on camera that should have turned out way differently than expected.
💸 Gear review
Money talks! In 💸 Gear review I will go into further detail about specific gearing choices. How they let my bank account bleed but make you and me smile instead. Life is too short so we should smile way more often, even when it looks forced or cringe sometimes.
🪂 Travel Flexes
I'm living the life you never had and probably never want to have. In 🪂 Travel Flexes I will flex about my first class journeys on Flix Bus travelling across Europe over night arriving sleep deprivated. Also missed busses, trains, flights and opportunities.
If you want to hear or know more about a specific topic just leave a comment here or shoot me a message on my Unsocial Media.